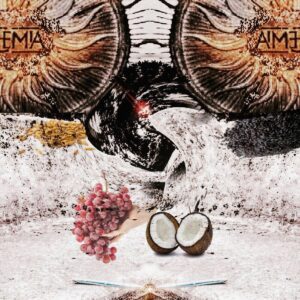 Cover de "La Cena Alchemica" di Claudio Elli © Adamo Panessidi
LA CENA ALCHEMICA di Claudio Elli
Percorso poetico con degustazione
Con Claudio Elli e Gaia Gulizia
Video di Francesca Lolli, Eleonora Tinti, Istituto Italiano di Fotografia
Giornalismo performativo a cura di Francesca Interlenghi
Disegno luci e fonica di Marco Meola
Cover di Adamo Panessidi
PRODUZIONE PUNTOELINEA
in collaborazione con ISTITUTO ITALIANO DI FOTOGRAFIA
La cena alchemica è un'iniziativa legata a un contenitore più ampio, Mètaurban, inserito nel complesso progetto di ricerca teatrale Caleidos dell'associazione puntoelinea.
La sua realizzazione parte da una riflessione sull'esistenza in relazione ai colori fondamentali del processo alchemico, i "quattro dell'uomo", secondo una definizione legata alla filosofia spagirica.
Nero, bianco, rosso e oro identificano un percorso di formazione teso a una spiritualità laica in cui l'umanità può ritrovare il proprio humus semantico.
L'energia per la vita è qui richiamata dall'interpretazione poetica di testi e video su tappeto musicale, tema catalizzato da una specifica nutrizione, gli alimenti che accompagnano lo spettatore nel suo cammino verso la centralità dell'uomo.
Poesia, musica, movimento danza, video, giornalismo performativo e disegno luci sono gli ingredienti espressivi che agiscono in sinergia con la cena alchemica.
L'evento è diviso in due fasi e ripetuto quattro volte nell'arco della stessa serata, con un massimo di 50 spettatori per replica.
Gli spettatori sono invitati ad attraversare un percorso di quattro stanze, allestite nei rispettivi colori alchemici, dove la poesia, l'arte visiva e le suggestioni sonore sono accompagnati da degustazioni dal forte richiamo cromatico.
Associazione puntoelinea
Nasce nel 2007 con l'intento di promuovere un'attività culturale a vasto raggio, comprendenti sia le attività editoriali, sia la produzione di spettacoli teatrali, performativi, di cabaret e la produzione di video. L'elemento di partenza è la testata eponima Punto e Linea Magazine, settimanale di arte e cultura, particolarmente attento alla critica teatrale.
L'associazione ha prodotto o co-prodotto con altri partner alcuni spettacoli teatrali e di cabaret, questi soprattutto d'ispirazione futurista e dada. Tra i primi, Phenomena – Jazz in the Cities (2008) di Alex Miozzi, presso la Sala Teatro del Centro Culturale Rosetum di Milano, con regia e interpretazione di Claudio Elli, e di cabaret Storia di dadamore e un forse … (2007), No story (2008), Storia di dadamore e un forse … e oltre (2008), Street (2008), con testo e regia di Claudio Elli, presso lo YouNite Café di Milano. Lo spettacolo Christmas Carmina, dedicato invece a un percorso sul sacro con testi di Paolo di Tarso, San Giovanni della Croce e Francesco d'Assisi, e inserimenti musicali di Haendel e Bach eseguite dall'Ensemble "Dulcis Harmonia", è stato realizzato all'Auditorium Ca' Granda con il patrocinio e il finanziamento del Consiglio di Zona 9 di Milano nel dicembre 2009. L'ultima produzione dell'Associazione, Gebrek – Monologo interrotto in due parti di Claudio Elli, uno spettacolo teatrale di ricerca in cui interagiscono prosa, movimento scenico, comics, video, suoni e disegno luci, è andato in scena in prima assoluta dall'11 al 20 dicembre 2014 presso il Teatro Litta, Sala La Cavallerizza. L'azione comica che corrisponde al personaggio interpretato da Riccardo Magherini, in interazione con una seconda enigmatica presenza, è la cornice in cui lo sproloquio e il delirio possono dialogare con il comics di Alex Miozzi, i video di Francesca Lolli, un lighting design appositamente studiato da Marco Meola.
Istituto Italiano di Fotografia
L'Istituto Italiano di Fotografia (I.I.F.), da ventidue anni presente nel panorama della formazione professionale, è una scuola multifunzionale, uno spazio innovativo e sperimentale in cui la fotografia è vissuta come un linguaggio espressivo, con stile e innovazione.
Istituto Italiano di Fotografia è una scuola capace di trasferire ai propri studenti la sensibilità e le tecniche necessarie per sviluppare un proprio stile personale in grado di catturare la realtà e veicolarne i significati.
Gli allievi dell'Istituto hanno prodotto le foto di scena dello spettacolo Gebrek –  Monologo interrotto in due parti di Claudio Elli, andato in scena presso la Sala La Cavallerizza del Teatro Litta di Milano nel dicembre scorso. Le foto hanno partecipato al Photofestival 2015, manifestazione promossa da AIF – Associazione Italiana Foto & Digital Imaging con la collaborazione di Unione Confcommercio Milano e Camera di Commercio di Milano,patrocinata da Regione Lombardia,Comune di MilanoeEXPO 2015, e sono state allestite in un'apposita mostra, inserita tra gli eventi di Expo in Città del mese di maggio, nel foyer del Teatro Litta.
Claudio Elli
Nato a Milano nel 1962, ha pubblicato diversi libri di poesia e prosa, tra i quali la silloge Acqueforti (Rebellato Editore, Venezia, 1986), Poesia (OTMA Edizioni, Milano, 1997), La dea di padùk e altri racconti (Firenze Libri 2001), l'opera poetica Gwenhwyfar (2003) e il romanzo Il volto sopra la maschera con postfazione (2005). Ottiene diversi riconoscimenti tra i quali il primo premio al Concorso internazionale Città di Milano del 1990 con la poesia Caorso 2000 e il primo premio come Migliore Artista Assoluto alla XVI Edizione del Concorso internazionale Carrara-Halstahammar del 1999. Attraverso performances in locali e teatri, le sue liriche e prose si fondono con le note di musica jazz, blues, classica e indiana. Tra queste ricordiamo La congiura di Babeuf, Le mani di Jeanne-Marie, Aree dimesse, Il giglio e il Sole e Multa per transito inopportuno. Del 2004 è invece Sophia, alchimia multisensoriale di poesia, danza e video e musica dal vivo scritta dal compositore Massimo Carrieri, con testo pubblicato da Bevivino Editore e ripresa filmata realizzata da McDiva. Impegnato a teatro come attore, cabarettista e scrittore di testi, ha recitato al Teatro Ariberto di Milano e presso il teatro PiM Spazio Scenico di Milano. Nel 2008 ha diretto e interpretato Phenomena Jazz in the Cities di Alex Miozzi, ed è stato ideatore e regista di Project 2 – Non conta ciò che vede l'uomo. Nel dicembre 2014, presso la Sala la Cavallerizza del Teatro Litta di Milano, è andato in scena il suo spettacolo Gebrek. Monologo interrotto in due parti, interpretato e diretto da Riccardo Magherini  e lo stesso autore, una pièce dove il testo irriverente dialoga con il comics di Alex Miozzi, i video di Francesca Lolli e un lighting design appositamente studiato da Marco Meola. Tra i cortometraggi ha partecipato a I dèmoni (tratto dal racconto omonimo di F. Dostoievskij) con la regia di Alessandro Perrone per Tutor ed al mediometraggio Andriolo per McDIVA. Giornalista pubblicista, è presidente dell'associazione puntoelinea e nel mese di dicembre 2005 ha fondato la testata online Punto e Linea Magazine, settimanale di cultura e spettacolo che tuttora coordina.
Gaia Gulizia
Nata nel 1979, è performer, pubblicista, scrittrice, e fotografa in formazione.
Una lunga esperienza come attrice teatrale e autrice-orchestratrice di performance sperimentali si accompagna al processo di creazione di immagini e parole.
Da qualche anno la poesia ha trovato sorellanza con la fotografia, che aveva già fatto capolino in alcuni progetti teatrali, interagendo con l'azione scenica.
Attualmente affronta percorsi che uniscono la scrittura alla fotografia e alla video arte, miscelando arte concettuale, narrativa, e un progetto di integrazione di campagne ambientali, in parallelo all'attività giornalistica di recensioni culturali.
Il suo percorso è condotto con la profonda convinzione che l'arte sia uno strumento di alchimia spirituale.
Marco Meola
Nato a Roma nel 1959, ha iniziato la sua attività professionale nel 1976 in qualità di lighting designer al CRT di Milano, dove ha collaborato con Tadeusz Kantor, per la prima volta in Italia con La classe morta, Bob Wilson, Meredith Monk, Peter Schumann, Yves Lebreton, Eugenio Barba, Yoshi Oida, Massimo Schuster, Els Comediants, Jerzy Grotowski, Bolek Polivka, Bread and Puppets e molti altri. Nel 1979-80 si è trasferito al Piccolo Teatro di Milano sotto la direzione di Giorgio Strehler. Dal 1983 ha iniziato a collaborare come fonico con service al seguito di compagnie di giro all'estero in tournée musicali. Tornato in Italia, ha iniziato una collaborazione con alcuni teatri milanesi quali  Litta, San Babila, Nuovo, Filodrammatici, Manzoni, Oscar Pacta dei Teatri, Rosetum ed alcuni teatri romani come Sistina, Vascello, Eliseo, Torre dell'Orologio. Ha lavorato con i registi Pino Quartullo, Gigi Proietti, Daniele Rubboli, G.F.Ronconi, Alberto Oliva, Alberto Astorri, Gaetano Callegaro, Bruno Montefusco, Claudio Elli, e musicisti come Cieko Umezu, Steve Swallaw, Franco Cerri, Giorgio Gaslini, Renato Sellani, Gaetano Liguori, Enrico Rava, Enrico Intra, Antonella Ruggero, i Nomadi, Ivan Graziani, The Mahone. Recentemente al Teatro Litta ha seguito lo spettacolo Il venditore di sigari per la regia di Alberto Oliva e la rassegna Apache curata da Matteo Torterolo.
Francesca Lolli
Nata a Perugia nel 1976, Francesca Lolli si trasferisce a Milano nel 1998. Dopo gli studi di filosofia a Perugia si diploma alla scuola di recitazione 'Teatro Arsenale', successivamente si trasferisce nella capitale lombarda dove frequenta  l'Accademia di Belle Arti di Brera laureandosi in scenografia.
Durante il suo percorso di studi  intraprende anche la sua carriera di attrice con la compagnia di Teatro Arsenale partecipando  a innumerevoli spettacoli. Nel 2012  inizia la sua ricerca come performer e videoperformer.
Ha già collaborato con l'associazione puntoelinea nella realizzazione dei video presenti nello spettacolo Gebrek. Monologo interrotto in due parti di Claudio Elli, andato in scena al Teatro Litta nel dicembre 2014.
Francesca Interlenghi
Nata a Farra di Soligo (TV) il 15/12/1973, dopo aver conseguito nel 1991 a Vittorio Veneto il Diploma di Liceo Classico, si è trasferita a Milano dove ha frequentato  il corso di Laurea in Giurisprudenza a indirizzo Internazionale presso l'Università Cattolica del Sacro Cuore. Nel 1998 ha iniziato un lungo percorso professionale in diversi istituti di credito specializzati nella gestione di fondi di investimento (Finanza&Futuro Sim, Banca Euromobiliare, Ersel Sim Spa, Morley Fund Management) e  svolto attività di corporate communication gestendo la comunicazione interna e quella esterna nei confronti degli investitori istituzionali. Dal 2008 al 2013 ha partecipato, in qualità di assistente del Presidente, alla start up Welfare Italia Servizi srl, un progetto di sanità leggera compartecipato da Banca Intesa San Paolo e dal Gruppo Cooperativo CGM, facendo da raccordo tra le costituende aree aziendali occupandosi della comunicazione e della stesura di tutti testi inerenti il progetto.
Ha partecipato a diversi corsi di scrittura creativa, tra cui quello organizzato dalla Scuola Holden di Torino.
Nel 2013 ha dato vita al progetto editoriale di The Dummy's Tales (www.thedummystales.com), un e-magazine che tratta di moda, arte contemporanea, teatro e design.
Adamo Panessidi
Attore e artista concettuale, nato nel 1976, dopo la maturità turistca ha intrapreso studi nell'ambito della recitazione e dello sport. In questo periodo diverse sono le sue esperienze teatrali e televisive: lavora in RAI come attore nelle Docufiction del programma L'Italia sul due, a teatro nella compagnia stabile del teatro Ariberto di Milano e successivamente in diversi teatri milanesi.
Nel 2005 realizza la silloge Con la coscienza di sognare pubblicata dal Gruppo Albatros IL Filo.
Nel 2015 è autore della silloge La semplicità del pensiero complesso all'interno della raccolta poetica "Ponant" pubblicato da Aletti editore.
Nel 2009 debutta al cinema nel film L'Ultimo Ultras nel ruolo di un agente della digos.
Nel 2014 esordisce nell'arte contemporanea con il nome d'arte A.P. Project 76 e nello stesso anno gli viene assegnato il diploma d'onore Premio Citta' di New York. Partecipa alle sue prime due mostre collettive: "Absurde" presso la Chie Art Gallery di Milano e "L'attitudine al bello" presso la galleria Rossocinabro di Roma.
Nel 2015 viene inserito nella piattaforma Arteprice, leader mondiale dell'informazione sul mercato dell'arte, e viene selezionato per la Biennale di Firenze. Invitato ad essere inserito nella piattaforma internazionale Go For Art, partecipa su invito alla mostra "Aspettando la VI Biennale" di arte contemporanea presso la Galleria comunale d' Arte Moderna "Jacopo Cavedoni" Sassuolo. Selezionato nel concorso europeo, partecipa alla mostra  internazionale Prospective of Receptivity presso il Palazzo del Turismo di Riccione. Viene inoltre invitato a partecipare alla VI Biennale D'arte contemporanea tenutasi a Colleferro (Roma) dove la sua opera rimarrà in permanenza presso il Museo del Rugby.
Nel 2016 partecipa alla prima mostra internazionale digitale Perspective of Comunication.
INFO:
Milano, Spazio Lambrate, Viale Rimembranze Lambrate 16
10, 11 e 12 novembre 2016 ore 20,30 – 21 – 21,30 – 22
Ingresso riservato ai soci di puntoelinea
Costo tessera associativa € 10,00
E' possibile tesserarsi presso lo Spazio Lambrate prima dell'evento
Prenotazione obbligatoria
Tramite telefono:
Tel. 02 5810 55 98 (Istituto Italiano di Fotografia)
Lunedì dalle 9 alle 18
Tel. 02 2171 1437 (Spazio Lambrate)
Mercoledì dalle 18,30 alle 20
Tel. 02 4007 1145  (Associazione puntoelinea)
Venerdì dalle 15 alle 18
Cell.: 347 4525216
È possibile lasciare un messaggio in segreteria telefonica
Tramite mail:
info@associazionepuntoelinea.it
I vini sono offerti da Sharon Bar & Il Re del Mare  
http://associazionepuntoelinea.it
www.progettocaleidos.it
www.spaziolambrate.com